A free fruit box with no strings attached?
Yep! We know that many people aren't sure if fruit boxes will work for their office, but we're so confident that you and your colleagues will love our fruit we want you to taste them before you start ordering regularly with us. So why not take us up on the offer of a trial box. Discover just how delicious and convenient our fruit boxes are. Fill in the form below or call us today on 01 4624811.
Please note: This offer is for businesses and companies only.
Fill out the form below to start your free trial!
Looking For regular deliveries?
Book a regular daily, weekly or monthly delivery or
contact us to set a custom schedule for your fruit delivery.
We will send a monthly invoice making things so easy!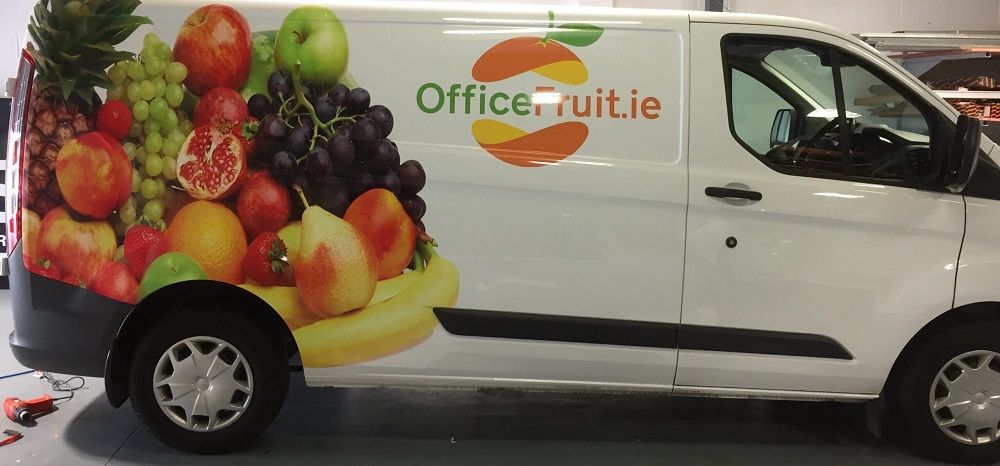 Get in Touch By Phone Or email
Contact us today if you have any questions or if you would like to order delivery of fresh fruit to your home or office.
Office Fruit
Unit 17, Cookstown Enterprise Park
Dublin 24, D24 RF40
P: 014624811
"Paul and the team at Office Fruit have given us a great service since we decided to introduce the delivery of fresh fruit to the office weekly. I am really happy with the service and the cost is so good!" Natasha Lawson, CoreHR
"We have been getting fresh fruit twice a week for the office from Office Fruit about 6 months now, here in Mylan Ireland and highly recommend them." Mylan Ireland
"The fruit is always amazing, fresh and good quality. Highly recommended." Aisling, CPL Recruitment